Restoring your Connection to Nature
Welcome! Dorset Rewilding is a social enterprise and specialist environmental education provider, on a crusade to get a little bit of nature into everyone's lives (or in Dorset at least).
If you have arrived here hoping to find how to live off grid or move to the woods. sorry to disappoint you but you've landed on the wrong page...Rewilding here, is not going backwards to live in the woods or anything as slapdash. It's reconnecting to that wildness dormant inside you; the amazing, rich thing that's there waiting to be engaged!
Dorset Rewilding helps to inspire and encourage others to foster a connection with nature and spend more time in the outdoor environment. We are committed to facilitating opportunities for children and adults alike to rediscover the joy, the excitement, and the wonder of our natural world.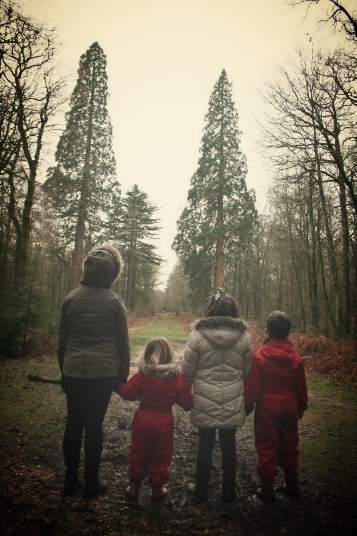 Discover a kinship with all living things and a reverence for nature!
Established in 2014, Dorset Rewilding is an environmental education enterprise founded by Victoria Vincent. I have long been passionate about wildlife, it's conservation and connecting people with their natural heritage. After gaining a BSc degree in Ecology & Wildlife Conservation at Bournemouth University, I went on to work for the largest conservation charity in Dorset - Dorset Widlife Trust, as an Education officer at one of their education centres. Here, I formulated and delivered an environmental education programme for school children visiting on their field studies, I ran nature clubs for children and their families in half terms and school holidays, as well as working with vulnerable adults through habitat management and conservation tasks. It was during my time in the trust that I became interested in finding a more qualitative, affective, longlasting environmental education system, that would provide learners with a more profound and deeper appreciation for nature, and so I undertook the Level 3 Forest School Practitioner award in 2012 and have never looked back!