Health & Wellbeing
New Health & Wellbeing projects announced...
Some exciting news to share....Dorset Rewilding is the chosen delivery partner to run outdoor events for 2 new exciting projects starting July and running until November 2018.
Families in the Park will provide facilitated learning and play sessions in Poole Park, Baiter Park & Whitecliff for families living in Old Town and surrounding area. The focus of this project is to encourage and inspire families who may not regularly use outdoor spaces, to recognise the potential of their local green space.
Get out & Play will offer facilitated play sessions for families in two green spaces in the Alderney Ward. The focus of the project is to encourage activity by families who may not regularly use the spaces already and who would benefit from increased access to green space.
Dorset Rewilding will bring these spaces to life with minimal equipment and provide ideas for games and activities which can be easily replicated by families.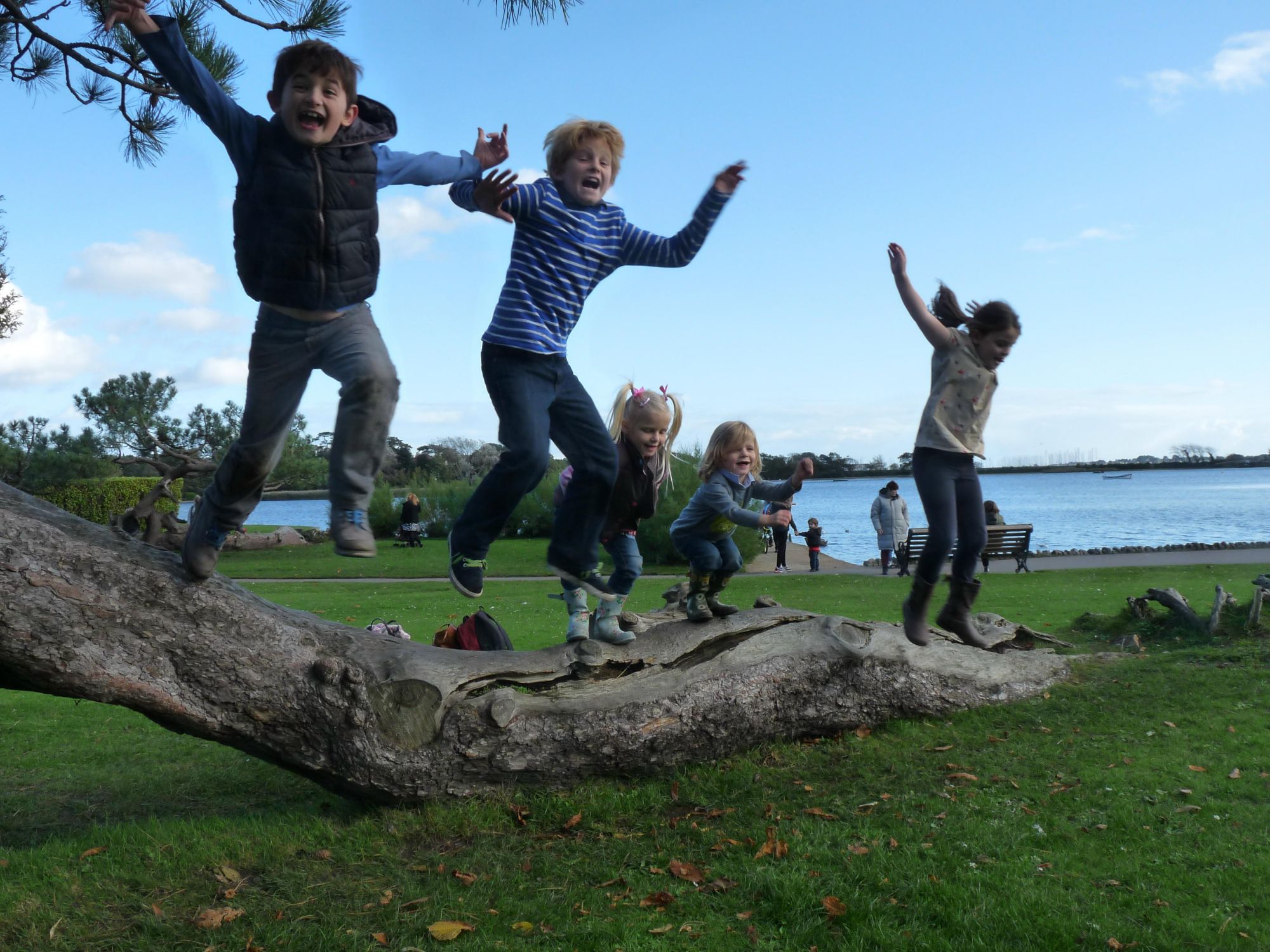 These projects are being delivered in collaboration with Public Health Dorset & Borough of Poole. We're working together to understand how we can increase access to Poole's fantastic parks & greenspaces for young families who might not be enjoying them already. Spending time in greenspace is great for our health (as well as being fun!), but not everyone is able or knows how to get the most out of their local greenspace. We want to understand how local people want to be able to use these areas, what might be making this difficult at the moment and introduce people to fun, free ways to get outside and enjoy them. Public Health Dorset will be evaluating the impact of the projects so that we can learn how to enable more people to enjoy spending time in their local greenspace, and how this can support more people across Dorset to be healthier and happier.